Our exclusive metabolic formula contains both powerful plant extracts and targeted nutritional support to help you lose weight by supporting healthy metabolism and keeping your body from storing fat. M-Boost goes even further by reducing hunger and tamping down cravings to help you stay on track.
M-Boost contains:
Meratrim® — this groundbreaking proprietary blend combines extracts of Indian sphaeranthus, a plant used widely in ayurvedic medicine, and mangosteen both of which appear to regulate the accumulation of fat and increase your body's natural fat burning processes.
Green tea extract — helps stimulate calorie-burning, decreases body fat and contributes to optimal metabolism and weight loss.
Chromium — a mineral that helps balance glucose and maintain efficient insulin activity.
Alpha lipoic acid — an important antioxidant that supports energy production.
L-Carnitine L-Tartrate — an amino acid shown to help convert fat into energy, while playing a central role in energy production.
Calcium — a mineral that helps support lean body mass, with numerous studies also showing that it plays an important role in the regulation of energy metabolism.
Magnesium — a key chemical that supports energy production, including carbohydrate and fat metabolism, and helps digest and utilize the energy stored in food.
B vitamins (thiamine, riboflavin, niacin, B6, folate, B12, biotin) — these necessary vitamins are needed daily to promote cellular function and prevent metabolic imbalance that cause lack of energy and stubborn weight.
Vitamin D — an important ingredient because low levels of vitamin D are a known risk factor for metabolic disorders, including insulin resistance.
How will M-Boost help you?
Provides nutritional support for a healthy metabolism.
When taken along with a calorically-contained healthy diet, and exercise, it naturally supports healthy body composition and weight, as well as healthy weight loss.
Assists in reducing food cravings.
Demonstrates antioxidant activity.
Supports glucose levels already in the normal range.
Supports blood lipid (fat) levels already in the normal range.
These statements have not been evaluated by the Food and Drug Administration. This product is not intended to diagnose, treat, cure, or prevent any disease.
Reviews for M-Boost™
Loading product reviews

Ingredients for M-Boost™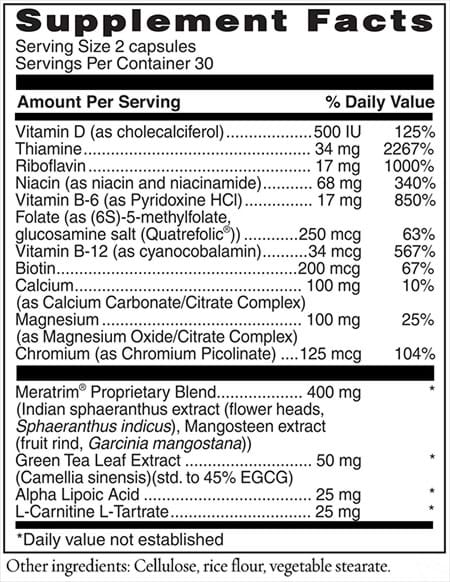 Product references for M-Boost™