Better Bones Builder, the landmark supplement for intensive osteo support, just got even better! We've updated our Better Bones Builder to reflect exciting new research on natural bone health. Dr. Susan Brown has closely followed the science to bring you an improved formula that is a breakthrough in natural support for stronger bones. 
What's new?
Less calcium. In line with the latest research on calcium intake for stronger bones, we reduced the amount of calcium in our Builder formula to 300 mg per day (previously 700 mg). In today's typical diet, calcium from both dairy and non-dairy sources is ample. For example, a glass of non-dairy oat milk may contain 50% more calcium than dairy milk! The average person is just not as calcium deficient as once thought. Plus, taking unnecessarily high doses of calcium can contribute to certain health risks for women.
We carefully chose an amount of calcium that is targeted to deliver exactly what you need for optimal bone support — no more, no less.
Improved calcium sourcing! Where your calcium comes from matters and that's why we switched our sourcing to Aquamin, a form of calcium extracted from seaweed harvested from the pristine waters of the North Atlantic. Aquamin offers superior mineral bioavailability, increasing calcium's ability to work synergistically with magnesium and Vitamins D and K and other vital nutrients to help protect and repair your bones.
Fewer daily supplements to take. You asked for an easier way to take Builder — and now it's here! Our Builder formula now comes in easy to swallow veggie gel caps. You only need to take 6 capsules per day (instead of 8).
More antioxidants. Inflammation markers are high in osteoporosis patients, leading more and more researchers to classify osteoporosis as an inflammatory disease. Antioxidants help to protect bone cells from the ravages of inflammation, so following the science, we increased the amount and variety of antioxidants to help keep your bones safeguarded. Builder's rich blend of antioxidants now contains: 
Increased amounts of lycopene
Green tea leaf extract (new)
Curcumin (new)
Olive leaf (new)
Quercetin (new)
Optimized vitamin and mineral content. There has been an explosion of research on the effects of different vitamins, minerals and other nutritional compounds on bone strength and flexibility. Drawing on current research and Dr. Brown's first hand observations, we've updated and optimized certain nutrients to reflect new best practices: 
Magnesium in Builder is now the most bioavailable form of magnesium — magnesium glycinate — which has an optimal therapeutic intake of 300 mg per day (replacing 600 mg of less absorbable magnesium).
We phased out amino acids. The research on supplementing with amino acids is getting weaker as time goes by. Most of us are getting enough amino acids from our diet as people's diets have changed (like getting L-theanine from drinking tea). We also reduced and adjusted some of the B vitamins for this same reason.
What's the same?
Everything you've always loved about Builder!
Formulated by natural bone health expert Dr. Susan E. Brown, PhD especially for women with a high fracture risk or risk for other bone health issues.
Complete with key nutrients in optimal amounts to help keep pH in balance and to support strong bones for a lifetime.
Support for healthy metabolism, energy production, hormonal balance, and wellness for women when combined with a healthy eating plan (included in the Better Bones Packages).
Made with the most natural ingredients available, all chosen for their purity, potency and bioavailability.
Formulated with bone-supporting mineral complexes in their most alkalizing forms.
Manufactured in a facility validated by NSF International to meet or exceed all governmental requirements for Good Manufacturing Practices (the FDA's GMP's).
These statements have not been evaluated by the Food and Drug Administration. This product is not intended to diagnose, treat, cure, or prevent any disease.
Reviews for Better Bones Builder
Loading product reviews
Ingredients for Better Bones Builder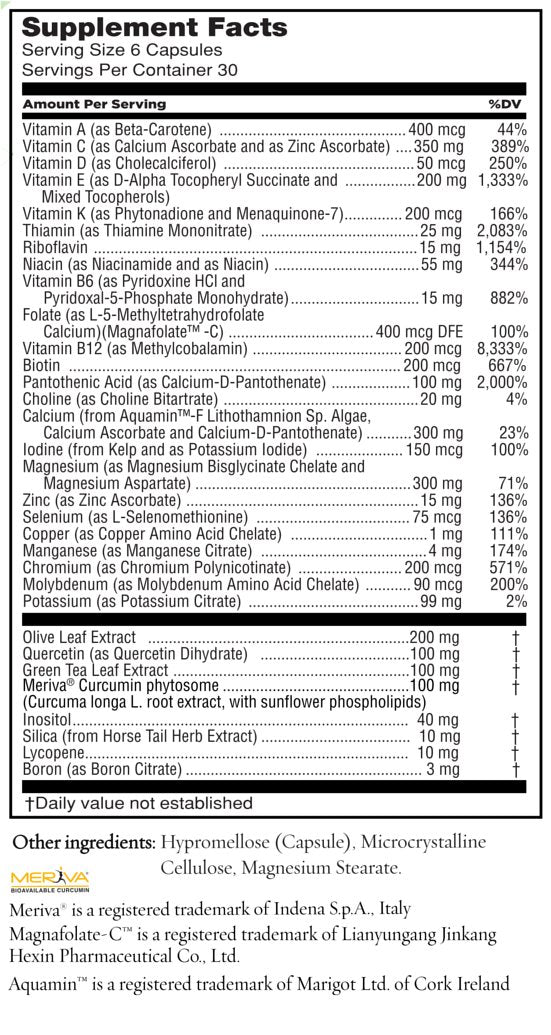 Product references for Better Bones Builder